LoRaWAN™ for Sontex devices
The Internet of Things (IoT) has long been a reality for Sontex customers. Today, the promising LoRaWAN™ technology is also available for our devices.
LoRaWAN™ is an IoT communication protocol that allows long range, bidirectional communication at low cost and low power consumption. The consumption data are thus always available and can be transmitted securely thanks to end-to-end encryption.
Sontex not only offers LoRaWAN™ enabled devices but also supports its customers during commissioning and in the choice of the right partner for setting up the network.
The LoRaWAN™ solution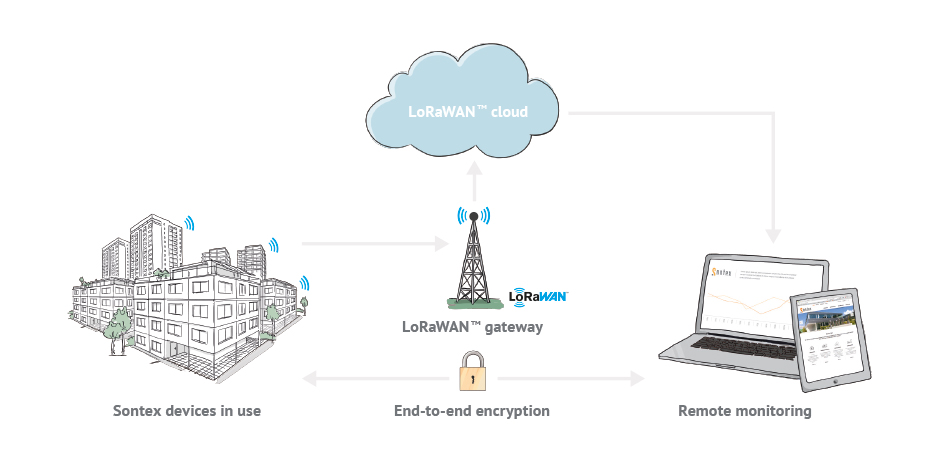 Available
Data is available everywhere and at any time.
Long range
Stable radio link over several kilometres.
Secure
Offers secure end-to-end encryption.
Versatile
Supports supplementary services such as monitoring.
Cost-effective
Fewer gateways, lower costs.